About La Grande Bodinière Cottage
A spacious detached cottage to accommodate 6 with Swimming Pool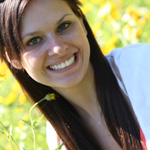 The cottage is alongside a pine plantation. There are evergreens and hardwood trees all around and through the trees are lanes for quiet strolls and cycling - right from the cottage door !
The forest is full of wildlife and deer are regularly seen - and often visit the garden. There is a wide variety of birds including a few that are fairly rare. In the more remote parts you may come across wild boar, although they have never been seen near the cottage.
The cottage location is very peaceful - perfect for rest and relaxation.
It is within easy reach of the small towns of Noyant, Mouliherne, Vernoil and Vernantes and most have regular weekly street markets. Larger towns such as the attractive and elegant Saumur (known as the pearl of Anjou), Tours, Le Mans and Angers are nearby. A little further are the cities of Nantes and Chartres, both with their magnificent cathedrals and long history. Further on from Nantes is the Vendée coast with its beaches, seaside towns and ports such as St. Nazaire. Within easy reach are a wealth of magnificent Palaces, Châteaux, Abbeys and the famous Loire vineyards. Fishing, Golf and Horse riding are also available.
We have a wide range of brochures, leaflets and books about local buildings, attractions and events. From these you can plan your days and drives, incorporating wonderful cities, villages, châteaux, forests, lakes and beaches.